SPECTROLINE is the world's leading manufacturer of ultraviolet technologies and fluorescent leak detection products trusted by companies around the world since 1955. The ultraviolet products and fluorescent dyes are used for preventive maintenance around the world, protecting systems ranging from vehicles to industrial manufacturing operations.
Glo-Stick 2E Fluorescent Dye Capsule Features:
0.5 oz (15 ml) universal/POE dye capsule
Treats up to 1.7 to 3.2 qt (1.6 to 3.2 L) of lubricant or 5 to 9.9 lbs (2.3 to 4.2 kg) of refrigerant or 6 tons (21.1 kW) of cooling
Glo-Stick 2E Fluorescent Dye Capsule Includes:
1 or 6 x 0.5 oz (15 ml) universal/POE dye capsule
Glo-Stick 2E Fluorescent Dye Capsule Specifications:
Cartridge: 0.5 oz (15 ml)
Typical Application: Small to Medium Size Systems
Amount of Refrigerant: Up to 6 Tonnes Units
Dye Type: Universal/POE
Country of Origin: USA.
Descriptions:
For Small to Medium Size Systems
Fast and easy servicing. Works in all systems, including high-pressure R-410A systems!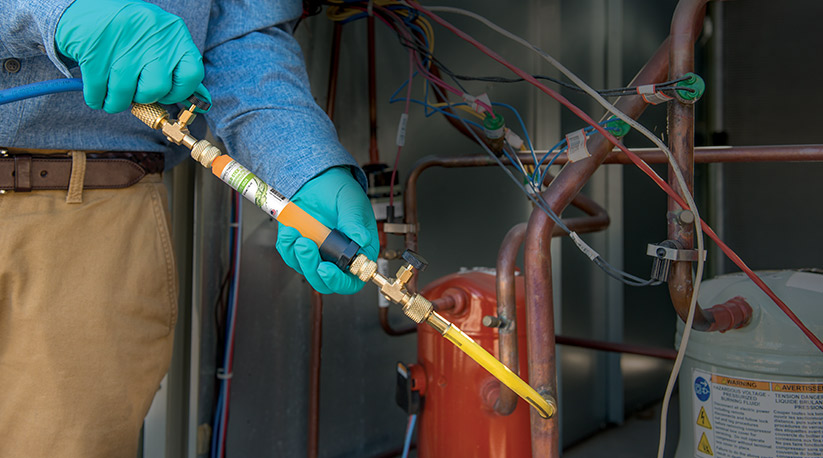 Delivery and Returns:
Delivery is by courier from Auckland, delivery times may vary. All Auckland orders are delivered the next business day, other main business centres and standard areas are within two-three business days from payment.
All rural areas are subject to normal rural delivery times.
For more details on delivery please feel free to contact us before ordering. Please contact us for Return Authorisation before returning.
Satisfaction Guarantee:
If you are not completely satisfied with your purchase, simply contact us to return it within 30 days in the original packaging and condition supplied for a full refund.
Warranty Information:
Unless specified all products carry a minimum 12-month manufacturer's return to base warranty. HVACTOOLS will provide full support for this warranty. All products that are found to be faulty within 30 days of purchase will be replaced with brand new products.